Apfelfest
It's all about apples!
Saturday, September 18, 2021
Apfelfest is a festival dedicated to America's favorite fruit! It's a beautiful time to visit the Colonies and you'll find apple treats, apple gifts, and apple desserts at many of the businesses. Of course, Allen's Orchard of Marion, IA will be on site a the Visitors Center to sell you fresh apples to take home. This event will kick off our 2021 Autumn in the Amanas series, which will consist of 8 weekends of events you won't want to miss.
Take the Apfelfest Sampling Stroll and visit a variety of businesses that will all have something apple for you to sample, then when you've finished turn in your brochure and be entered into a drawing for a $100 gift certificate. The Sampling Stroll list can be found on the Apfelfest Brochure, which can be found in print at various businesses and at the Amana Visitors Center.
More details to come!
We'd like to offer a special thank-you to Allen's Orchard for joining us again this year for Apfelfest! They will be at the Amana Colonies Visitors Center from 11am-3pm selling some of their delicious apples for you to enjoy.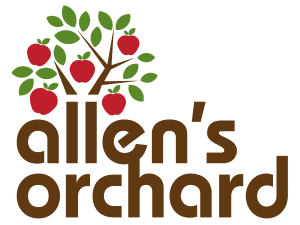 Fall Volksmarch
Sunday, September 21st, we will revive a German tradition with our Fall Volksmarch on the Amana Nature Trail in Homestead. From 10am to 3pm join us as we walk the Nature Trail to the river overlook and back. Order your favorite lunch to go and enjoy it overlooking the Iowa River at the end of the trail! While enjoying the trail, leave nothing but footprints; please clean up any trash you create and do not litter. We encourage you to dress for the timber and bring water along with you. You may also want to have bug spray on hand for hotter or humid weather. In case of rain, the Volkmarch will be moved from the Nature Trial into Amana on our paved Recreational Trails. In case of severe inclement weather, the Fall Volksmarch will be rescheduled for a later date.
Special Thank You to our 2021 Festivals & Events Sponsors: