Festival of the Arts
a juried art show
The Festival of the Arts is celebrating 45 years!
Set beneath a historic Amana barn complex, the juried Amana Festival of the Arts showcases handmade works of art with 30+ vendors, demonstrations, food trucks, children's activities, and more. The picturesque Market Barn complex is filled with all types of artisans where animals once stood, with several rows of tents on the grassy area next to the rustic barn structures that house additional artist demonstrating and displaying their works of art. The festival continues to grow, and will celebrate its 45th year on August 13, 2022, 10AM – 5PM.
Types of Artwork
Organized and sponsored by the Amana Arts Guild, the artisans that display at the Festival of the Arts sell only handmade items, and are encouraged to demonstrate their art for festival-goers. With a blend of local and regional artists, visitors can expect to find both modern forms of art, as well as local art created in the traditional Amana way. Vendors will showcase a wide variety of items including:
paintings
pottery
photography
jewelry
tinsmithing
baskets
rugs
and much more
Food
The Festival of the Arts hosts food trucks offering sandwiches, salads, pizza, and more. Iced teas and other beverages will be available from the Rusty Tractor's beverage trailer.
Kids' Activities
Kids will have plenty to learn, do, and create in the free Children's Corner.
The Amana Arts Guild
The Festival of the Arts showcases Amana's rich history of art, and is a fundraiser for the Amana Arts Guild, a local nonprofit. The Arts Guild sponsors art classes, workshops, apprenticeships, exhibits, and various art-related events throughout the year. Their events and programs are geared toward all ages and attract approximately 5,000 people annually.
For more information, or to register your business for this year's festival, contact the Arts Guild HERE or call 319-622-3678.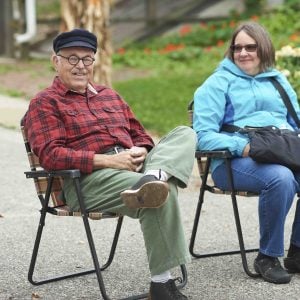 As event nears these will be available