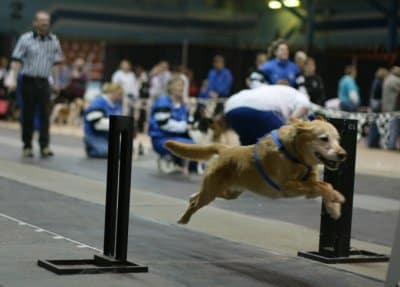 Amana RV Park & Event Center
3850 C. Street, Amana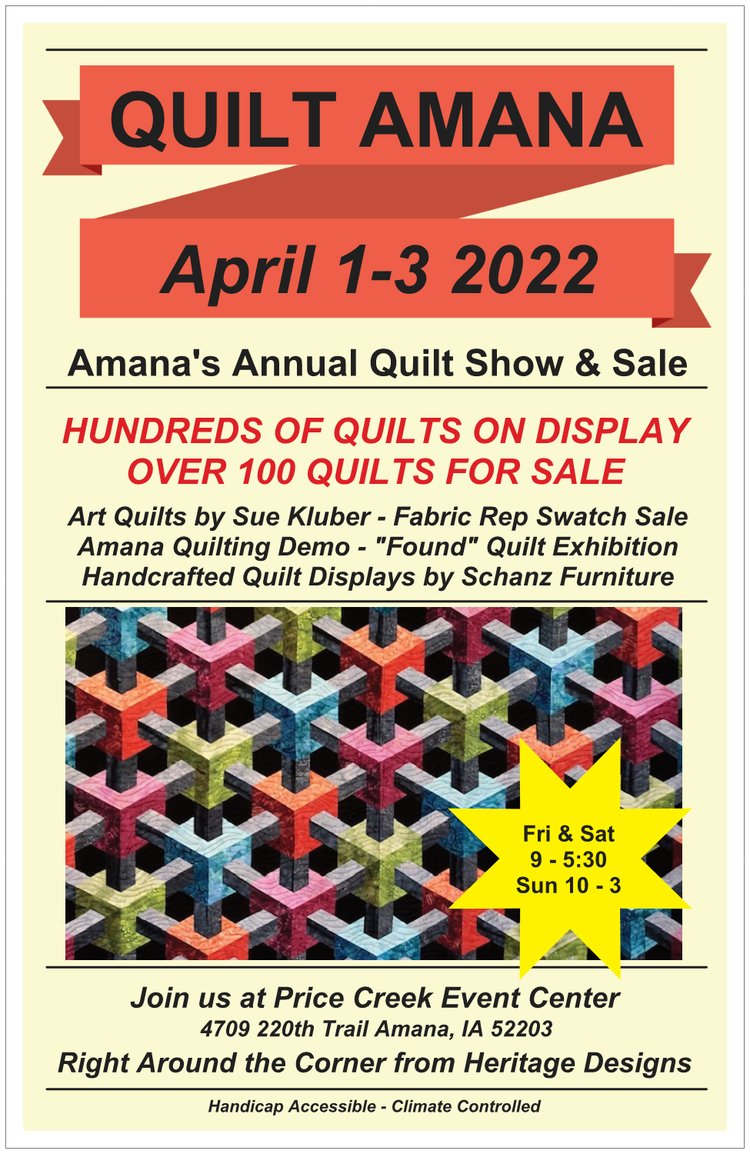 Price Creek Event Center
4709 220th Trail, Amana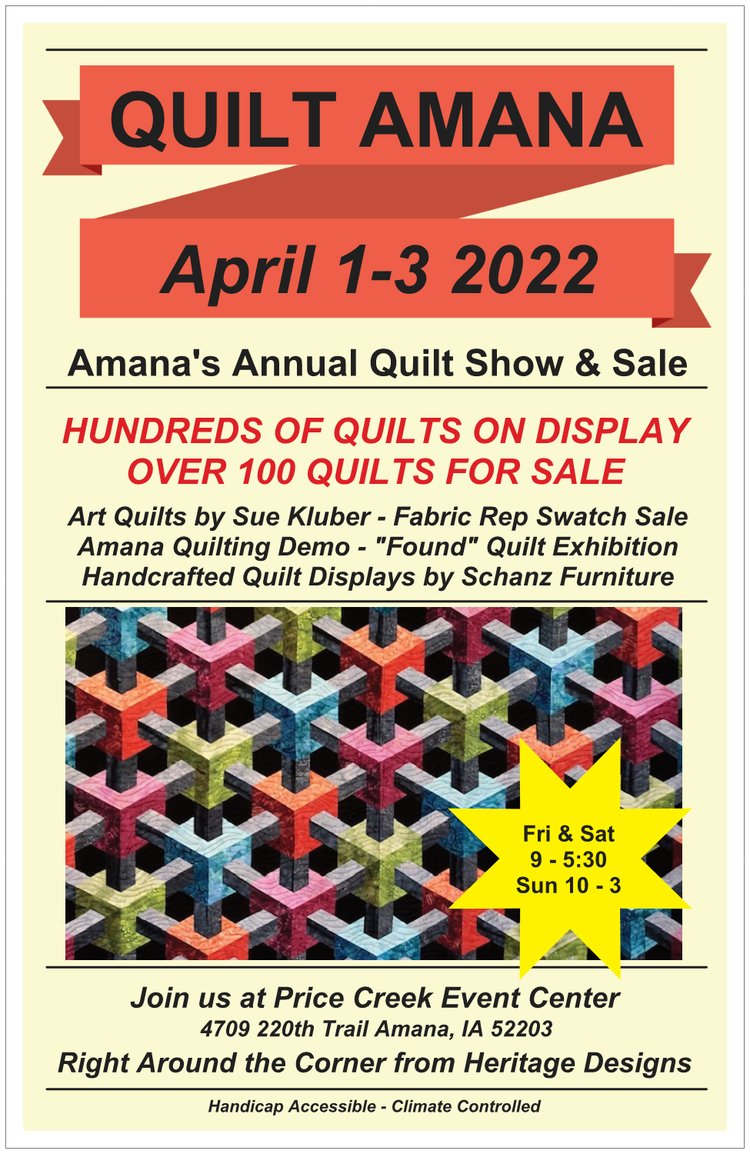 QUILT AMANA, April 1-3, 2022 - Join us at Price Creek Event Center for QUILT AMANA 2022! Our second annual event will feature over 200 quilts on display, with over 100 offered for sale. We will be welcoming a number of vendors and guest artists, as well as showcasing some wonderful quilting demos and exhibits.…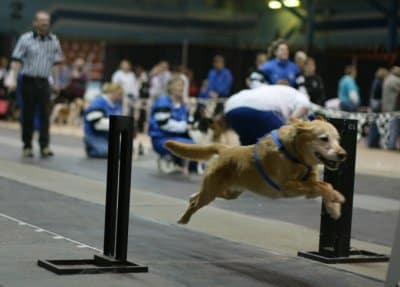 The Skidmarkz Flyball team is hosting a fun event to kickstart April at the Amana RV Park & Event Center in the Morton Building!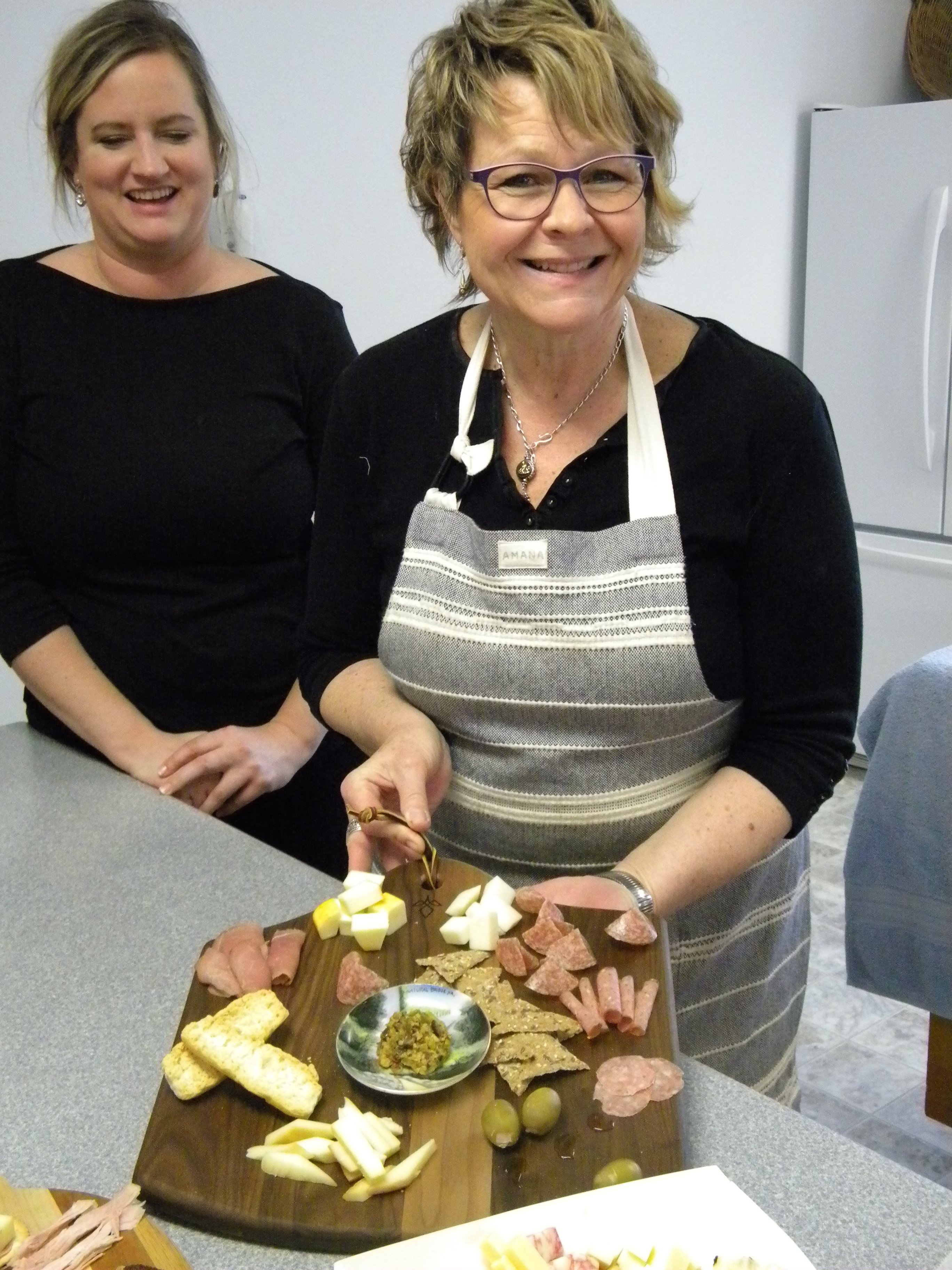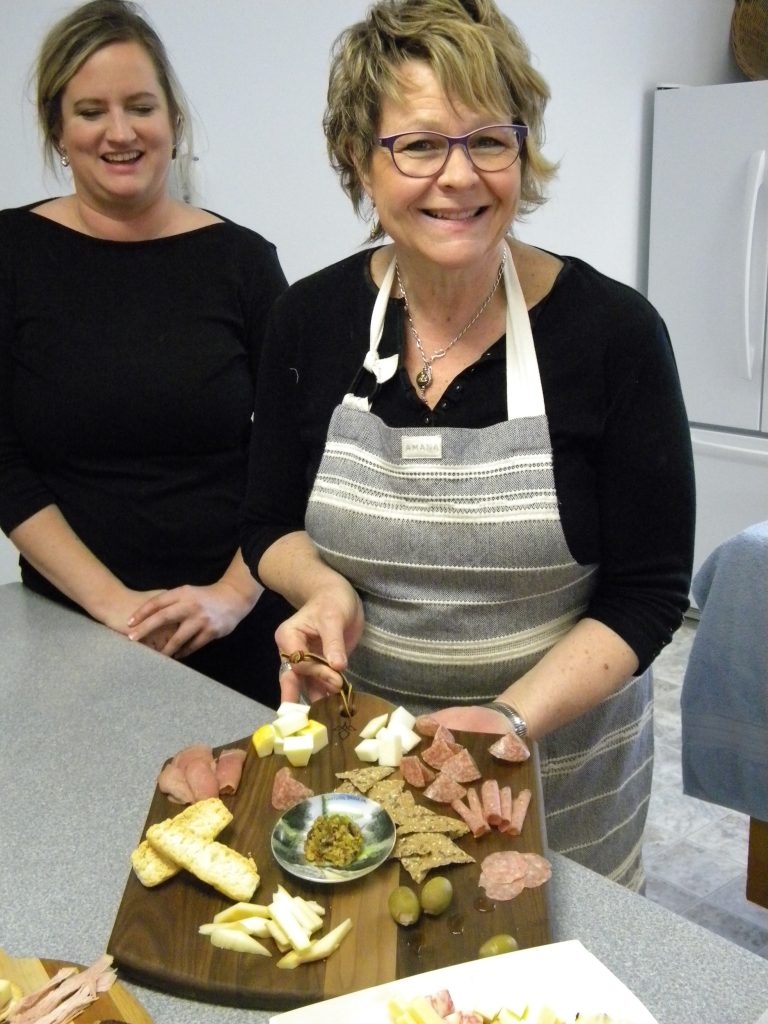 If love to eat and drink the Amana Colonies have the perfect event for you. The Amana Colonies present their Foodies Dream Festival — Take a Bite: A Three Day Food Festival from April 8th through April 10th. The Amana Colonies, well known for their great food, wine and beer, will be celebrating both traditional Amana items…
Popcorn & WINE Pairing Flights at Ackerman Winery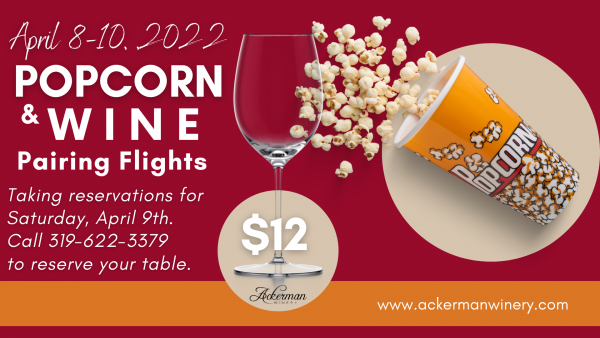 Are you a foodie? Do you like sweet and savory flavor combinations? If you answered "YES" to either, or both of these questions, then you are going to LOVE our Popcorn & WINE Pairing flights! These specialty Wine Pairing Flights will be available April 8-10 for Amana's Take-A-Bite Weekend. Now taking reservations for Saturday, April…
Iowa City Dog Obedience Trials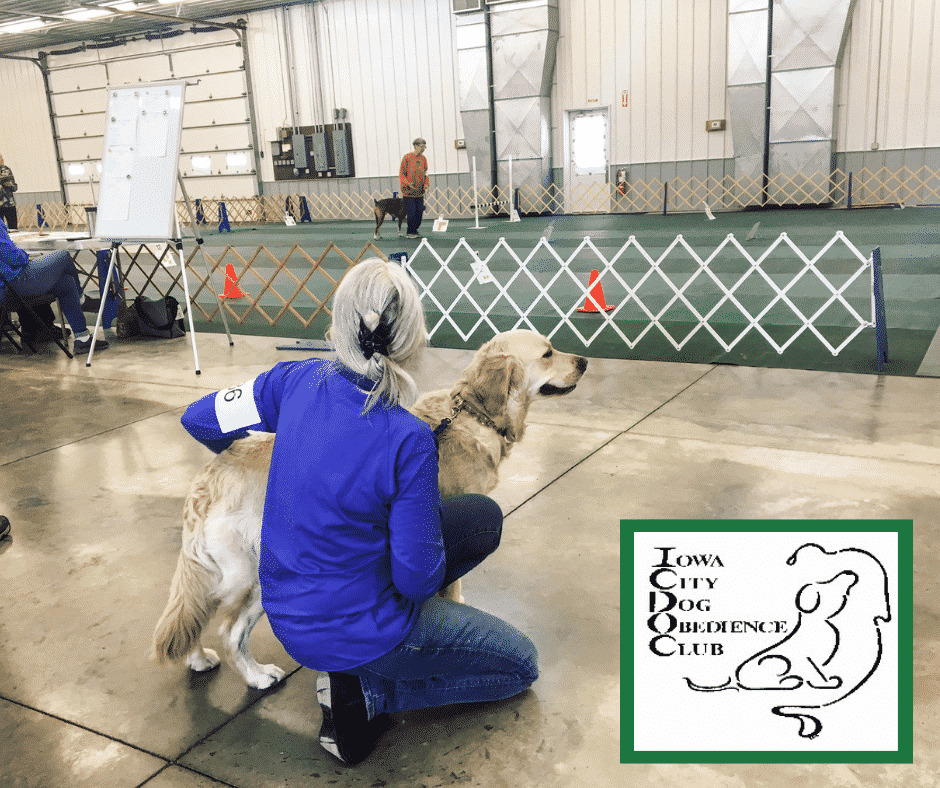 Welcome back Iowa City Dog Obedience Club! These great dogs and handlers test their skills all weekend long in the Morton Building.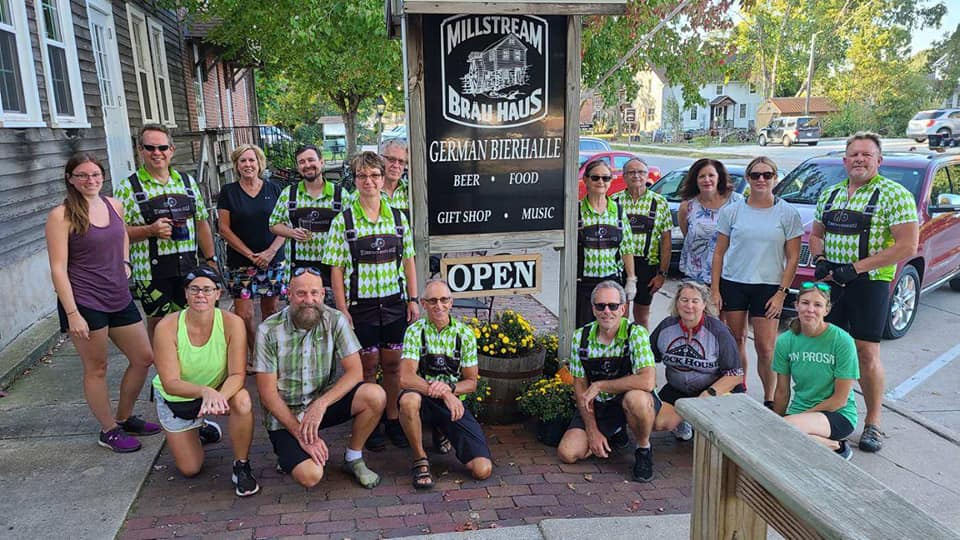 Get your bike out and ride with with the STAMMTISCH RIDING GUILD! The plan is to meet every Tuesday night at the Millstream Brau Haus and ride a different route all summer long! New riders are always welcome! Meet at the Brau Haus early for a beer and ride about 5:30pm.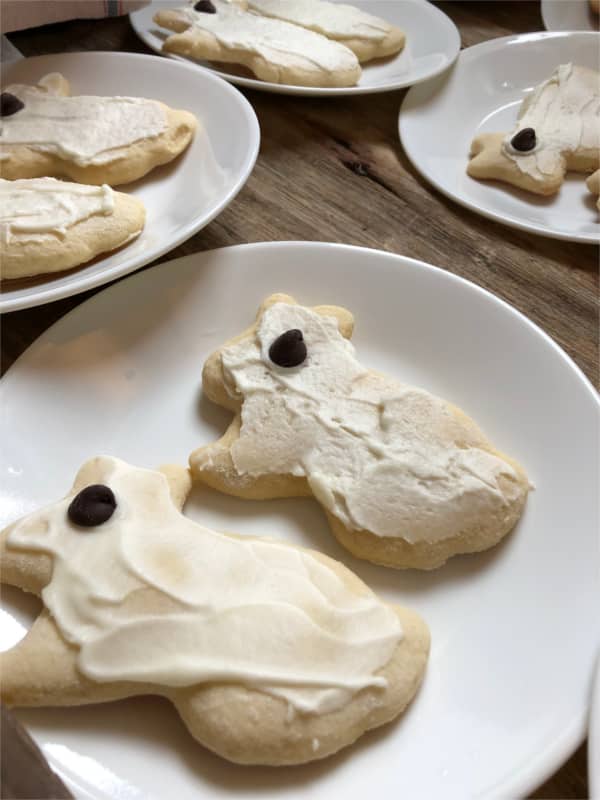 Enjoy a Communal Kitchen Carryout Dinner during the Amana Colonies' Take a Bite Weekend. This is a traditional meal the colonists ate, with a twist: beef tongue instead of boiled beef! Stop by the Communal Kitchen Museum on Friday, April 8th between 5 and 6pm to pickup your meal to go. Cost is $20/meal. Prepayment…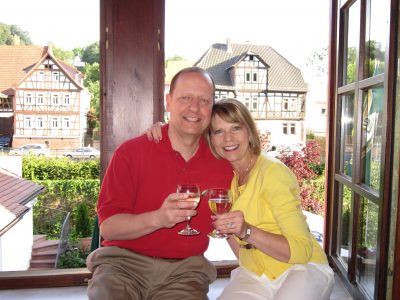 Treat yourself to a true epicurean gourmet experience by joining us for a Vintner's Dinner. Our Vintner's Dinner is a four to five course meal featuring a fun and innovative menu that pairs each course with a White Cross Cellars wine. The evening begins with an array of appetizers and samples of wine at White…