Maifest 2023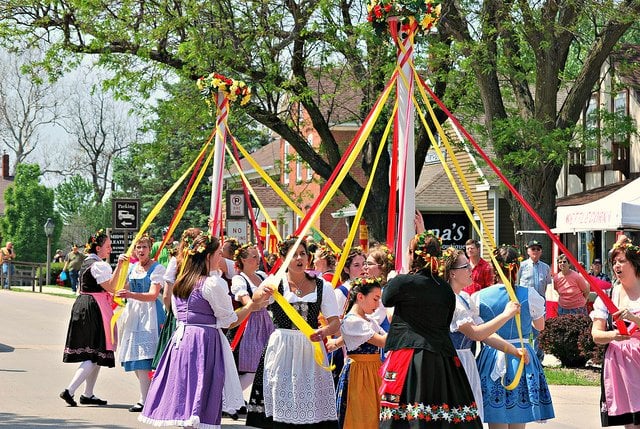 Celebrate spring at Maifest in the Amana Colonies.  The Colonies come alive with the colors of spring as the villages celebrate May 6th-7th.  You'll experience German food and music along with a Saturday morning parade.  The Festhalle Barn area will be the home of diverse cultures as food trucks line the parking area with a variety of cuisine.  Music and dance will fill the Festhalle as bands and dancers perform.  Sunday afternoon Wine and Food Walk is a great time to sample some of the best that the Colonies have to offer.
Our famous Amana Colonies Maipole Dancers perform all weekend long at various spots in Amana.
What a great way to escape your everyday routine by spending a beautiful spring day in the Amana Colonies
Fine out more about what's happening during Maifest here.
Related Events